Meet Our Team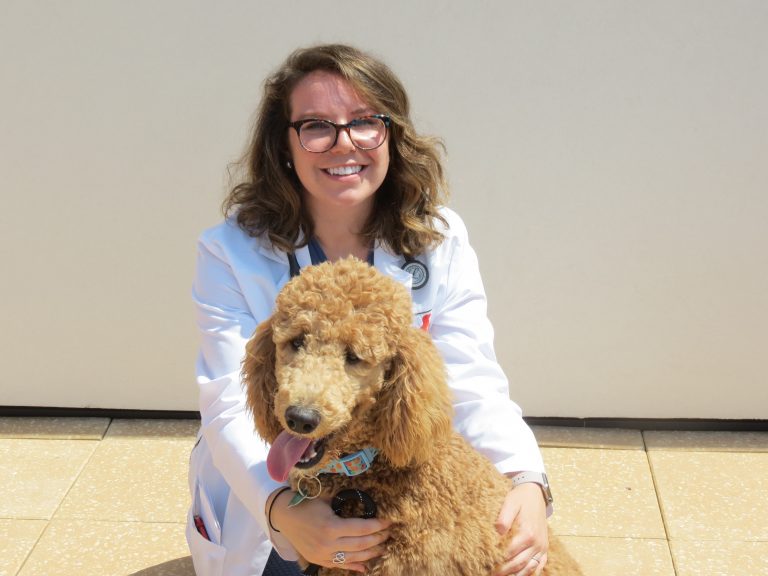 Dr. Taylor DeWitt
Veterinarian, Medical Director
Dr. Taylor DeWitt attended Purdue University in Indiana for both veterinary school and undergraduate. She enjoyed getting to experience the Midwest after growing up mostly in Texas. After veterinary school, Dr. DeWitt worked at a large practice in Baltimore, MD where she worked in urgent care and general practice. After growing and learning in that position, Dr. DeWitt and her husband decided to move their furry family to Colorado.

Dr. DeWitt loves the variety provided by general practice, and has a particular interest in surgery, clinical pathology, and internal medicine. She finds great fulfillment in being the "other family doctor" by building relationships with her patients and their human companions. She loves the constant need to learn required by medicine so that she can provide the highest quality of compassionate care to her patients.

When she is not working, Dr. DeWitt can be most often be found hiking with her husband, Filippo, playing board games, reading a Sci Fi Novel, or watching Star Trek. Dr. DeWitt and her husband happily share their home with a mutt named "Harvey Dent", a standard poodle named "Ensign Sylvia Tilly", and a tripod black cat named "Dr. Indiana Bones". Their animals' shenanigans are a constant source of humor and joy in their household.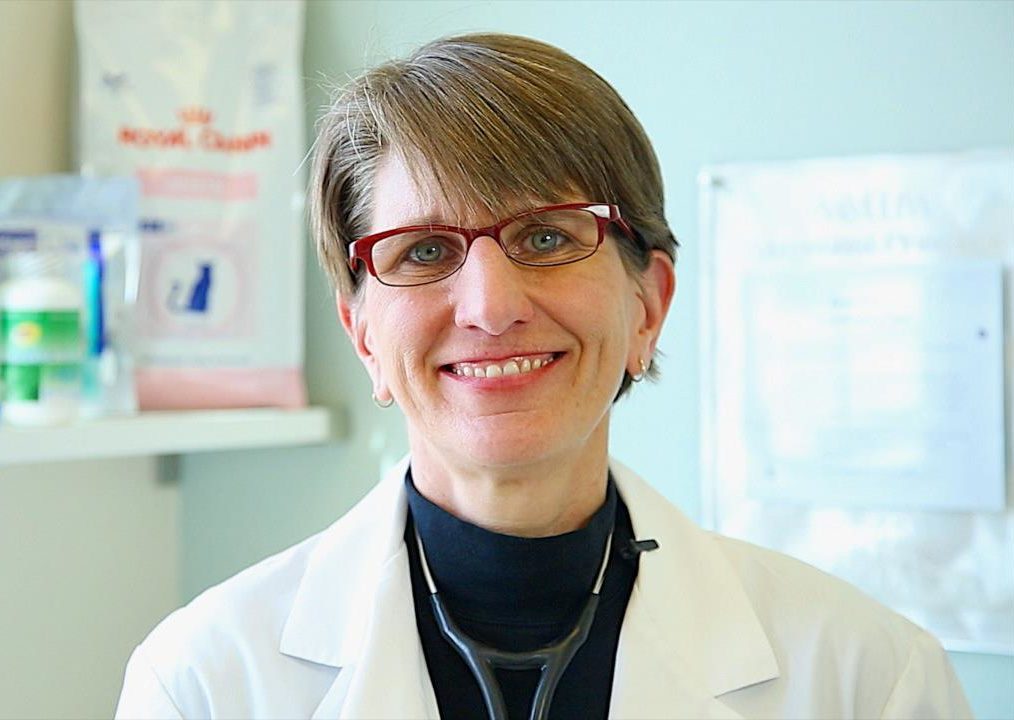 Dr. Stephanie Fernyak
Veterinarian
After receiving her DVM from the prestigious Colorado State University College of Veterinary Medicine, Dr. Fernyak completed a small animal internship in medicine, surgery, and oncology at CSU. Moreover, Dr. Fernyak has completed research fellowships in heart and lung disease both through The National Institutes of Health and the University of Colorado Health Sciences Center. She was also awarded externships at Oregon State University and on the Kenai Peninsula in Alaska.

Prior to establishing her Colorado Springs veterinary practice in 2002, Dr. Fernyak held the title of associate veterinarian at a private practice in Colorado Springs. During her time spent working as an associate veterinarian, she realized that much of what was being asked of her did not meet her own expectations of providing a superior quality of care and service to patients and clients. She quickly realized that if she was going to meet her own high expectations for quality of care and service, she would have to build an organization from the ground up. In 2002, that is exactly what she did and she is extremely proud of what the organization has been able to accomplish since that time. "Colorado Springs is an amazing community and being able to improve the quality of life for our clients' pets by providing a level of care that is uncommon in our industry is what I love most about my job..." she proclaims. "Of course, there is no way the organization could be as successful as it is without the knowledge, skill, compassion and dedication of the wonderful staff at Bear Creek Veterinary Care."

When not at work, Dr. Fernyak enjoys spending time with her husband and son and her pets. Of course, she also saves time for her other favorite activities which include mountain biking, backpacking, hiking, back country skiing, going to the symphony, reading, and keeping bees. Of special note, she is presently growing an organic orchard on the city's west side. When her orchard is mature, her goal is to donate the fruit to local school districts for their lunch programs. Kristin Zerr
Practice Manager
Bio coming soon! Lauren Arcay
Tech Assistant
Bio coming soon! Daniel Beaufort
Tech Assistant
Bio coming soon! Elizabeth Fisher
Tech Assistant
Bio coming soon! Lily Gronewold
Tech Assistant
Bio coming soon! Lynzie Hoernle
Tech Assistant
Bio coming soon! Stormy Korn
Tech Assistant
Bio coming soon! Isley Lopez-Yancey
Tech Assistant
Bio coming soon! Melissa Mabry
Tech Assistant
Bio coming soon! Rose Mason
Tech Assistant
Bio coming soon! Rebecca Westhoff
Tech Assistant
Bio coming soon! Suzette Flores Jaimes
Receptionist
Bio coming soon! Kalonie Kruse
Receptionist
Bio coming soon! Tiffany Lusk
Receptionist
Bio coming soon!